Some aspects of LFTA's service can be used if you are an SAA member or you can access LFTA through one of our 'groups'.
To find out more about SAA Membership, or about joining one of our associated groups, please start Here
An important note about what LFTA is and what happens if you apply to join our programme
LFTA is not a social networking platform for artists nor is it an online printing service. It is a community programme run by volunteers that aims to provide practical technological support for artists developing commercial activity around printed products. LFTA is currently only available to artists based in Britain and the UK.
To find out what is avialable to you please Contact Us
Check us out through our members
We are still surprised when artists on our programme tell us that other artists they know are sceptical about joining LFTA and say they don't believe the not-for-profit basis on which we operate. We have so many artists now that we would hope our integrity is rather endorsed by our members, especially by those who have been with us for a long time.
If you are considering applying to join our programme, then by all means search our artists and find some close to you to ask about their experience of working with us.
What we provide:
Greetings cards and card packs. We have initially focused on supplying greetings cards as a simple saleable item that our members can use to earn income from their skills. We allow our members to create cards in three styles: square, portrait rectangle and landscape rectangle, and we have recently extended our offering to include smaller square and rectangle versions at even lower cost.
We have had good success with card packs too – notably at Christmas – and we now offer a packs option for our artists to use on a year-round basis as well.
Other products are now being added to the portfolio our member artists can create and buy at cost. These are:
Art prints – we have developed an art print product (Sinterescent print) that can be created up to SRA3 size and run on a range of ISO9706 permanent grade acid-free papers with images graded at 6 or higher on the Blue-Wool scale for lightfastness. These prints are comparable to 'Giclée' prints but are available at around 10% of typical Giclée print prices.
Calendars – we have developed a calendar product which was run for the 2018 year with a small number of test-case artists to great effect, achieving very good sales results. We are now offering these calendars (currently a 210mm small square format and a 297mm x 210mm rectangular (A4) format) across our full member base for the second-half of 2018.
Labels/stickers – we plan to offer a small selection of shapes (a small circle, a small rectangular and a larger square) on a semi-gloss paper with permanent adhesive base material.
Gift wrap – we are also planning to add gift wrap on a 500mm wide roll in variable lengths.
---
LFTA members can design their own creations within these product types, can buy at very low prices and with very small minimum order quantities. We do this to make it possible for our members to make significant profit from selling these items on to their customers.
We provide these facilities free-of-charge to our members but we do expect our members to promote themselves and market their products energetically through their own activities like open studios events as well as through their web activity and social media presence.
LFTA Calendar Images (2019 Calendar)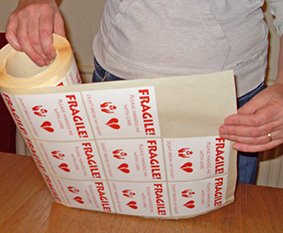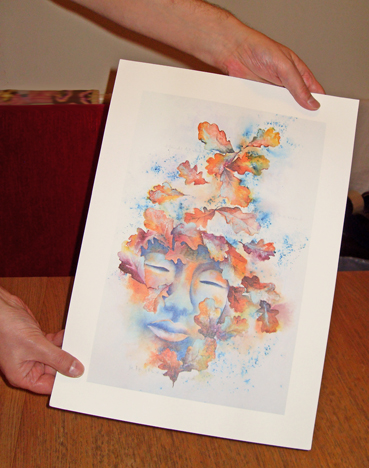 SRA3 full size prints against an A4 sheet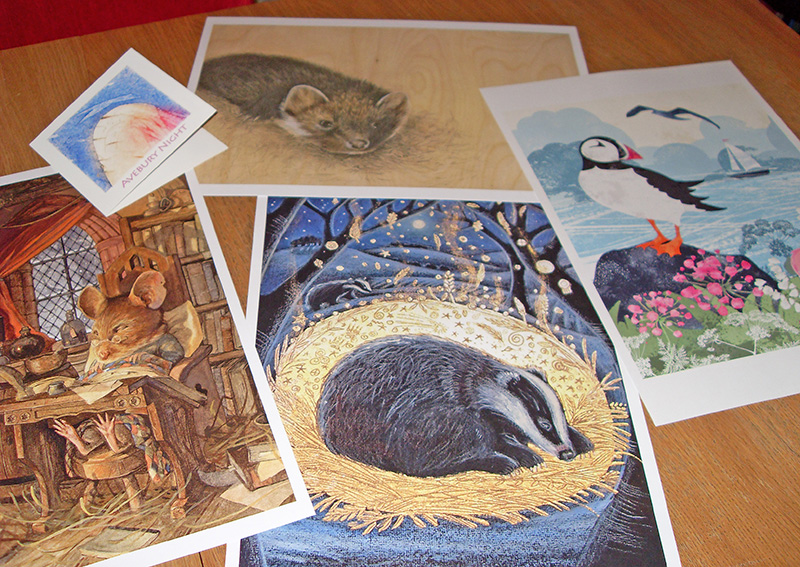 SRA3 full size prints against a standard LFTA square card